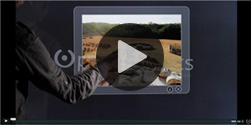 Do not touch in Visual mode
Open Exhibits is a multitouch and HCI tool kit that allows you to create custom interactive exhibits and applications.
Open Exhibits is freely available to museums, educators, non-profits and commercial developers, there are however some restrictions for commercial use, please see our legal page for details.
In March 2014, GestureWorks Flash was merged with Open Exhibits, the Open Exhibits website is now the primary source for support and software updates.
Introducing the Creative and Gesture Mark-up Languages

Creative Mark-up Language (CML)
CML is an XML-based open standard for defining object creation, management, and interaction within a multitouch, multi-user environment. It features:
Multitouch, multi-user support
HTML support
CSS support
ActionScript API

Gesture Mark-up Language (GML)
GML is the world's first markup language for multitouch and gesture-based authoring. This open XML-schema allows users to define gestures and their interactions. It features:
Native touch support
TUIO support
Custom gestures
Built-in physics engine
Authors/Editors and Software Developers

Open Exhibits has been designed for both markup authors / editors and
software developers:


Open Exhibits Player
The Open Exhibits Player allows you to develop exhibits without programming. Like a web browser, the OE Player can read XML-based mark-up (CML) and Cascading Style Sheets (CSS). Simply edit and load CML files through the player.
The Open Exhibits Player requires

Adobe AIR.
Open Exhibits SDK
The Open Exhibits SDK allows you to develop in the IDE of your choice. Open Exhibits officially supports the following: Flash Professional CS5+, FlashDevelop, Flash Builder.
The Open Exhibits SDK is written in ActionScript and supports both

Adobe Flash and

Adobe AIR.