We've just released a new version of the software package that is much easier to install and use. Check out TUIO Kinect Complete, it contains a single installer with all the necessary software to get started. It even includes an example of our Panoramic Viewer software. Of course, TUIO Kinect Complete can still be used with our Gigapixel Viewer software.
Our Kinect-based software has been very popular since we first released it last January. The new version should help with the issues that some of you had in working with the original software. We appreciate your patience and your feedback which directly led to this new version.
The other big news is that our Kinect and Gigapixel software appears in a new exhibit at The Tech Museum of Innovation in San Jose. This experimental application is part of the new Test Zone at The Tech. The exhibit uses a beautiful gigapixel photograph of Yosemite taken by xRez Studio.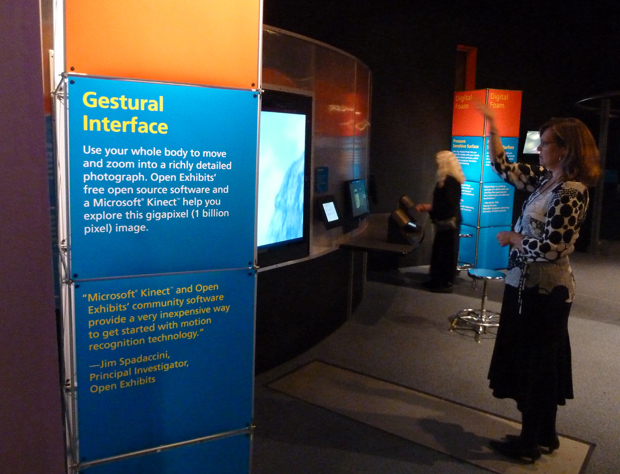 The photo is from Test Zone opening at The Tech museum last week. There are more photos from the Test Zone at The Tech on the Open Exhibits Flickr site.
by Jim Spadaccini

on November 21, 2011