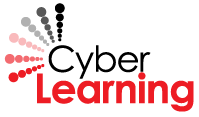 The 2014 Cyberlearning Summit will be June 9-10, 2014 at the University of Wisconsin in Madison, WI.  It will feature 15 talks about the latest research on technology and learning, research posters, technology demonstrations and panels.  
If you are interested in learning more about the 2014 Cyberlearning Summit visit: http://circlcenter.org/events/cyberlearning-summit-2014/
They organizers wanted to ensure everyone that wanted to attend were given the ability to hear the talks.  In addition to the Summit in Wisconsin, you may register for a webcast to watch/listen to speakers and optionally chat with other virtual participants.  To learn more, visit: http://learningtimesevents.org/circl/
The speakers come from a wide range of backgrounds from Universities across the United States.  They will be collaborating on a variety of topics including the Roles of Teachers in Cyber-enabled Classrooms and Deep Learning.  To view the full program, visit: http://circl.sri.com/archive/2014/summit/Summit2014-Program.pdf
Per the Summit website:
The 2014 Cyberlearning Summit will be a gathering of researchers focused on highlighting advances in the design of technology-mediated learning environments, how people learn with technology, and how to use cyberlearning technologies to effectively collect, analyze, and manage data to shed light on learning. The Summit provides a powerful forum for engaging around big ideas and preparing to communicate Cyberlearning impacts to broader audiences. The premier Summit held in January 2012 featuring talks on "big ideas" was highly recognized, and the archived videos of presentations continue to be widely used.
by Amber Ortega

on June 5, 2014