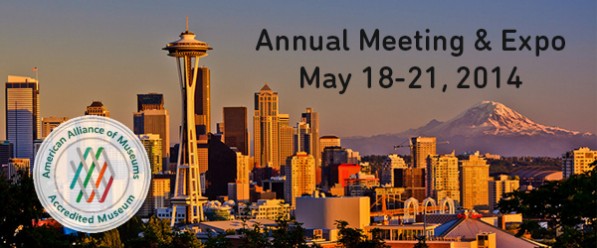 Open Exhibits will be at the AAM Expo in their new Technology Innovation Zone (booth 2809) featuring OE software on Ideum multitouch tables.  The Expo is not until May, but we're excited to be participating again this year and to show off all of the new developments in OE since last year's Expo in Baltimore. The 2014 Expo will be held May 18-21 at the Washington State Convention Center.
We will also have copies of the HCI+ISE conference findings available at the booth. This publication is freely distributed online and in hardcopy thanks to support from the National Science Foundation.
The Open Exhibits team looks forward to seeing you all in May! If you want to meet up, please shoot us a message from our Contact page.
by Nora Galler

on February 4, 2014