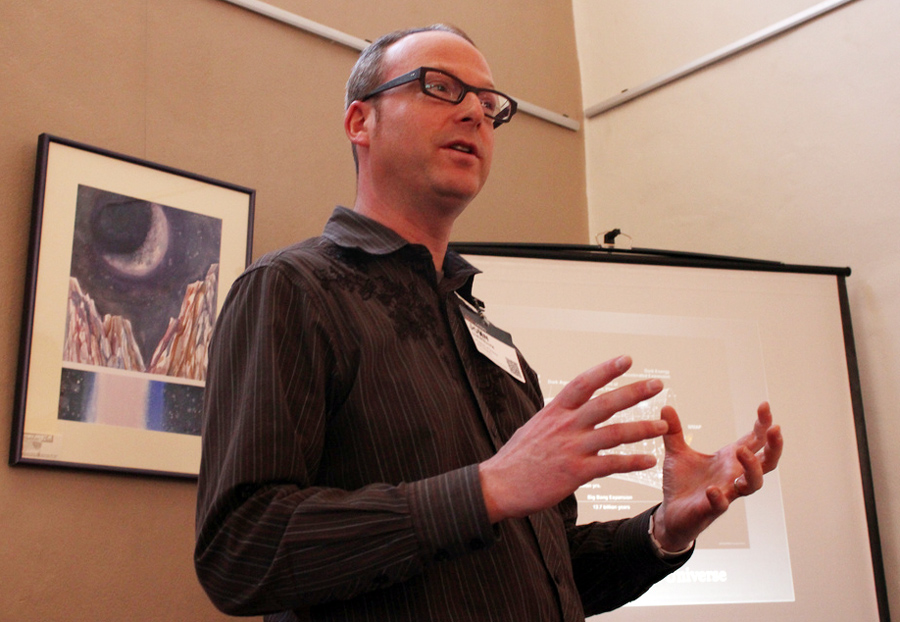 John Llewelyn from the Museum of Science and Industry in Chicago presented an outline of the multimedia and potential multitouch environment in their upcoming "Future Energy" exhibit. The current timeline has research and planning ending in December 2012 with the exhibit scheduled to open in Spring of 2013. This project will be the centerpiece of a 3500 square foot gallery.
Thematically, the exhibit is based around empowerment and providing energy options to a target audience of 8 to 12 year olds. Llewelyn says research on the future of energy so far has been a bit depressing, but the goal is to give users good options no matter how grim the report.

Optimally, the exhibit will focus on three goals: a 50% reduction in CO2, an improved quality of life and increasing demand for new energy resources. Children will be encouraged to explore the relationship between urban, suburban, and rural communities via a multi-user experience.
"The real opportunity for multi-touch is the neighborhood simulation," Llewellyn says. "Power your neighborhood."
Discussion focused on aspects of the depth of the simulation. Jim Spadaccini asked if the exhibit would model economic factors, and Llewelyn said they were considering a range of social and economic impacts.
But how deep are these kids prepared to take this concept? Saul Rockman and Kate Haley Goldman were both interested in whether Llewelyn's team had any data on the existing understanding of these concepts among the 8 to 12 year-old target audience. Llewelyn says they have been surprised at how sophisticated these kids are. Further research is guiding design choices.
Llewelyn stressed, "We want to inspire interest and demystify things."
Matt Celeskey of NUI suggested they could use The Sims to model interactions and Llewelyn acknowledged Simcity as an original inspiration for the simulation.
Slides from John Llewellyn's presentation can be viewed here:

J_Llewellyn_Future_Energy.pdf
(4.97MB)
by Carrie Williar

on March 14, 2011