We were very fortunate to have Lloyd Dangle, an extremely talented graphic artist and visual facilitator, present at the recent Open Exhibits Design Summit in Corrales, NM.
Over the course of three days, Lloyd made dozens of beautiful illustrations explaining the key ideas and outcomes of the project and Summit - including two wall-sized panels, individual character sketches, and a few drawings that explain Open Exhibits Core software.
Here is a great example: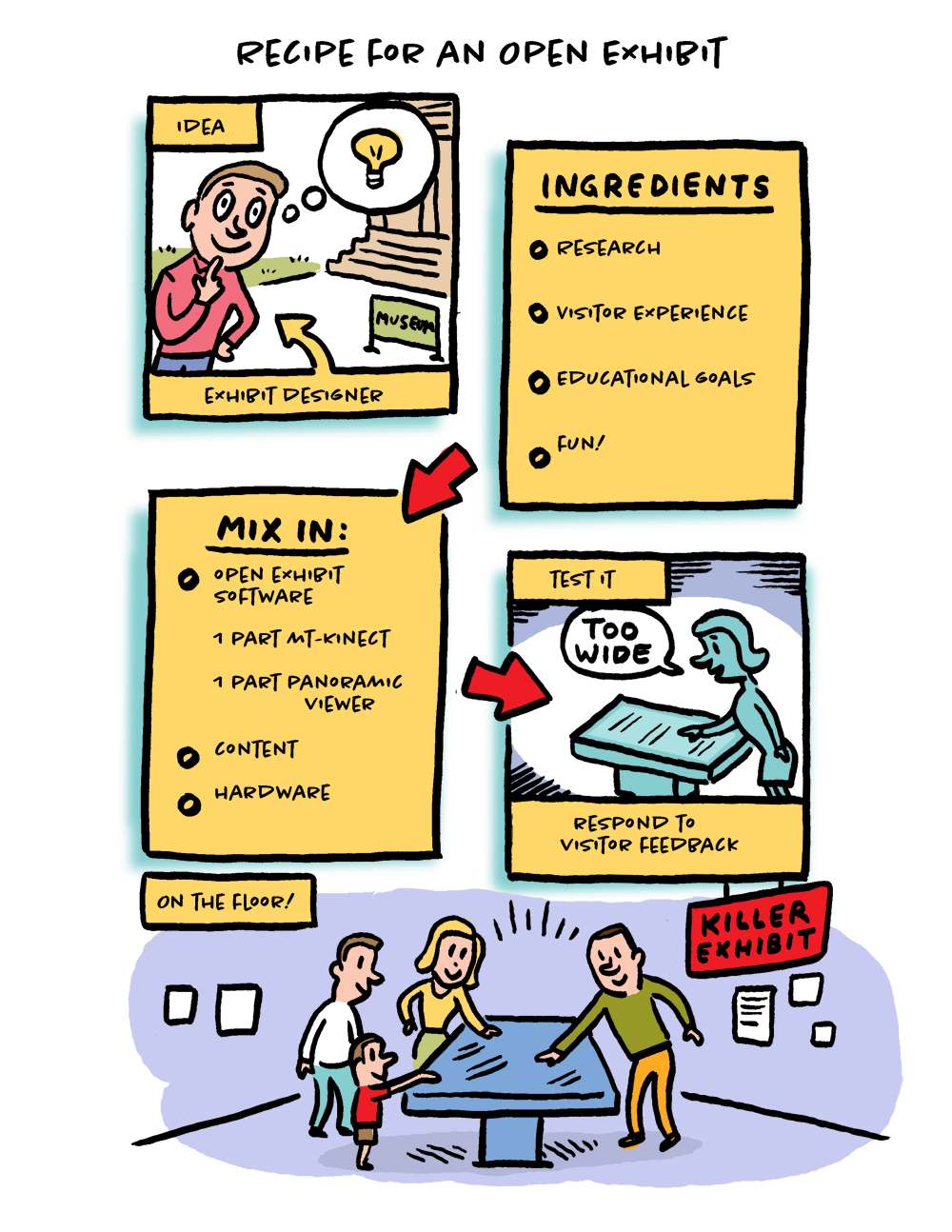 If you like Mr. Dangle's work as much as we do, please check out his long-running comic Trouble Town, or reach out to him directly.
by Chad Person

on March 15, 2011