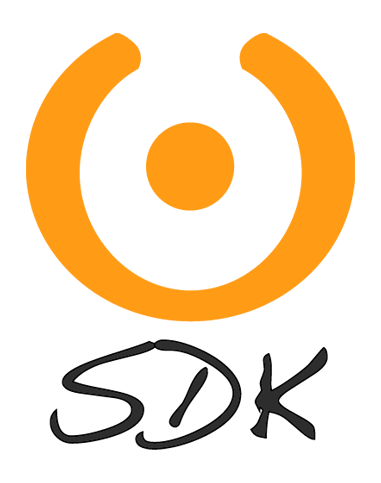 We listened to feedback from our members and from an incredible Design Summit, so today we're rolling out some significant changes. I'm happy to introduce the next iteration of our website, and to announce that Open Exhibits SDK (Core) is now completely open source.
While our gesture library and modules have always been open source, this is the initial release of the Open Exhibits SDK (Core) source code.* Open Exhibits SDK is as easy to download as ever. Sign Up to request the SDK and you will receive the installer via email (complete with source code). If you're already a member, download the newest version from your profile page.
You've probably noticed that we've simplified the site a bit, too. The redesigned homepage makes it easy to discover new content at a glance. We've also completely revamped the Research and Design blog, making it easier for our members to share research, reviews, design tips, and professional papers.
We added a few new features to the blog as well. The Papers section allows members to upload and share PDF's or embed content from sites like Scribd. The Idea Board is an "open container" forum where designers and developers can start discussion threads on any topic they'd like.
You can connect with other Members, learn about our Partners & Advisors, and find your profile in the new Community section of the site.
You'll also notice that we've changed the Support site considerably. Tutorials have found a new home, we've beefed up our API docs, and we added extensive documentation for the SDK Gesture Library.
Open Exhibits SDK is now completley user supported. The new Support Forum and search features should help you solve problems quickly. If you are having problems with a module or template, you can request it from the author on that component's Software page.
Welcome to the new Open Exhibits.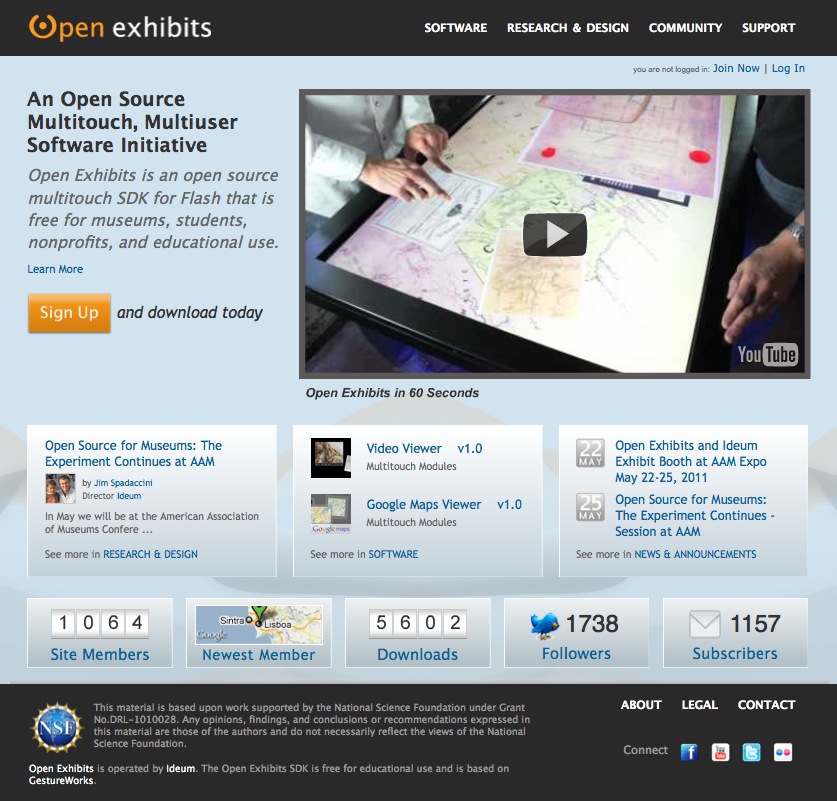 *Open Exhibits SDK is free for educational and noncommercial use only. Please respect the license, and use GestureWorks if you are using Open Exhibits modules and templates for commercial purposes.
by Chad Person

on May 20, 2011