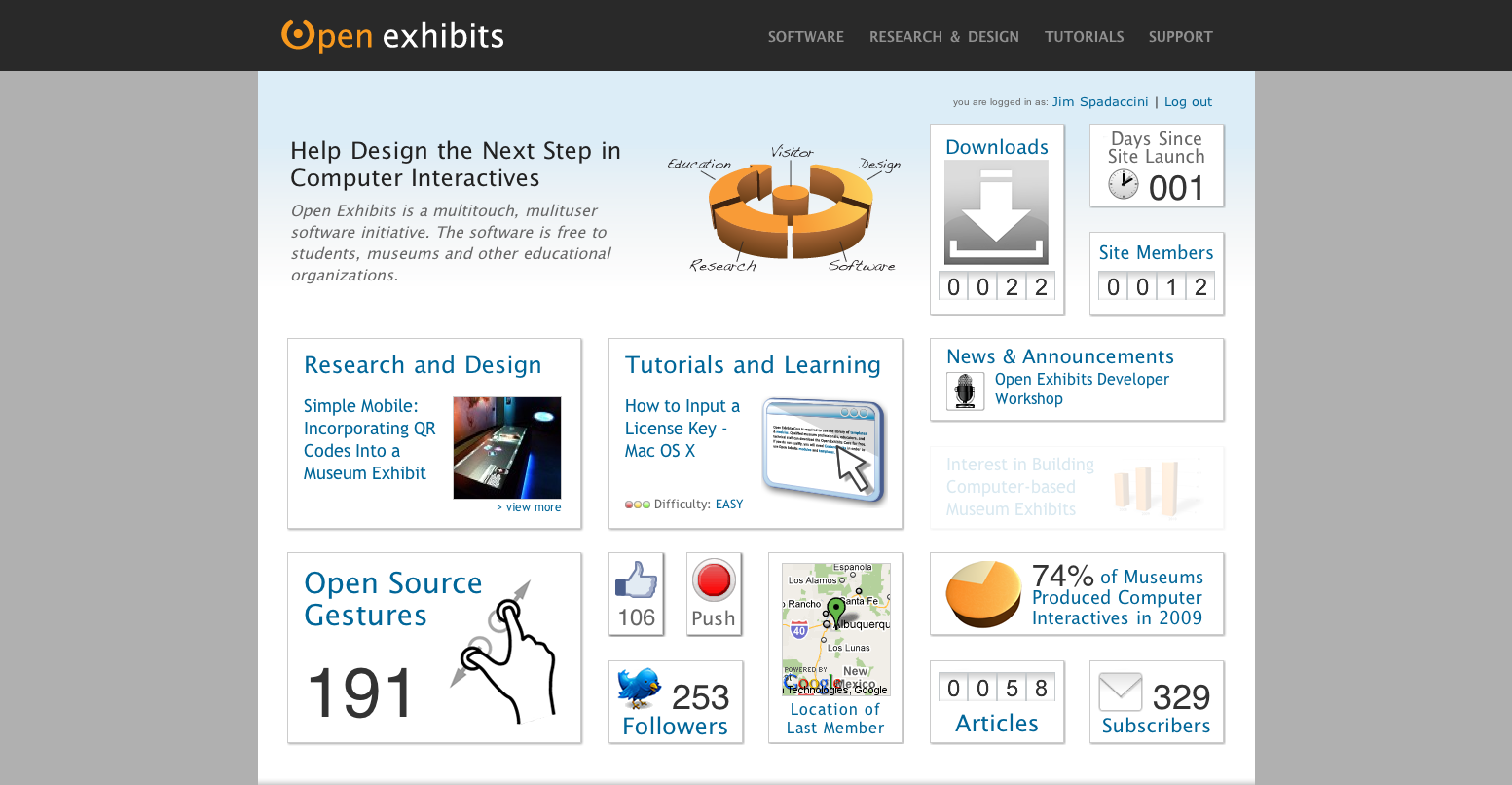 It's official! Ideum has been awarded a major ($1.78M) National Science Foundation grant for a three-year exhibit software initiative entitled Open Exhibits. The project will release a suite of open source multitouch-enabled exhibit modules and templates with the goal of transforming the way in which museum professionals and other informal educators assemble interactive computer-based exhibits for use in museums.
Later this fall, we will release Open Exhibits Core software, which includes support for multitouch gestures within Adobe Flash and Flex. This software will be free for museums, nonprofits, universities, students, and other educational organizations.
Along with the core, the first open source templates and modules will also be released. These templates and modules will allow developers to easily create interactive exhibits. We will provide more specifics as we get closer to the release date. As the project progresses, we hope to see community members create and share their own modules and templates.
Open Exhibits Core is based on the commercial GestureWorks software package. All open source modules and templates will work with both Open Exhibits Core and the GestureWorks multitouch framework for Flash and Flex. All of the software will be available on the Open Exhibits site.
In addition, the site will be a resource for developers, with screencasts, tutorials, documentation, research findings, forums, and the software itself. A major update of the Open Exhibits site is already in the works.
Ideum is the lead organization on the Open Exhibits project. I am the Principal Investigator of the project and Kate Haley Goldman is the co-PI and main researcher for the project. We have three museum partners: the Don Harrington Discovery Center, the Maxwell Museum of Anthropology, and the New Mexico Museum of Natural History and Science. Evaluation will be conducted by Rockman et. al.
We encourage you to join our mailing list and follow us on Twitter and Facebook. We will be announcing software release dates and other news in the next couple of weeks.
by Jim Spadaccini

on September 21, 2010